Alcohol e-Checkup to Go (e-CHUG)
(Click the logo below to access e-CHUG)

Alcohol e-CHECKUP TO GO, or e-CHUG, is a 20 minute online alcohol educational assessment that raises your awareness about alcohol related behaviors. Its goal is to promote the responsible decision making and safe use of alcohol amongst York University students. e-CHUG can be completed in about twenty minutes. Through a series of questions, you will be given customized feedback that will help you gain insight into your relationship with alcohol.
The purpose of this program is to help students who choose to drink make more informed decisions about their drinking and minimize the potential harms that could result. The program also aims to provide support for students who choose not to drink and link students who would like additional support with on and off campus resources.
Once you have completed the e-CHUG assessment and have reviewed your personal feedback, you will be prompted to enter your name and email and fill out an Electronic Verification of Completion form. You will be asked to also identify a verification group that has mandated you to complete e-CHUG (e.g. residence life, athletics, orientation, etc.). Please make sure that you choose the proper verification group as it is the only way we can confirm that you have successfully completed e-CHUG. The verification information you submit is separated from your assessment responses and profile so that ONLY YOU can see your responses. York University staff will only receive confirmation that you completed e-CHUG.
Marijuana e-Checkup to Go (e-TOKE)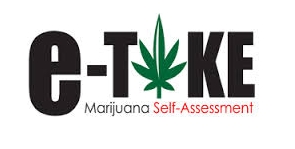 Questions?
If you have questions about the e-CHUG program, please contact:
Steph Francis – Health Education and Promotion Coordinator
E-mail: stephfra@yorku.ca