Mocktails sure are a hit around York- During Orientation Week alone we give out over 5000 of these non-alcoholic treats!!
If you would like to have Mocktails featured at one of your on-campus events FREE OF CHARGE, please feel free to fill out our request form.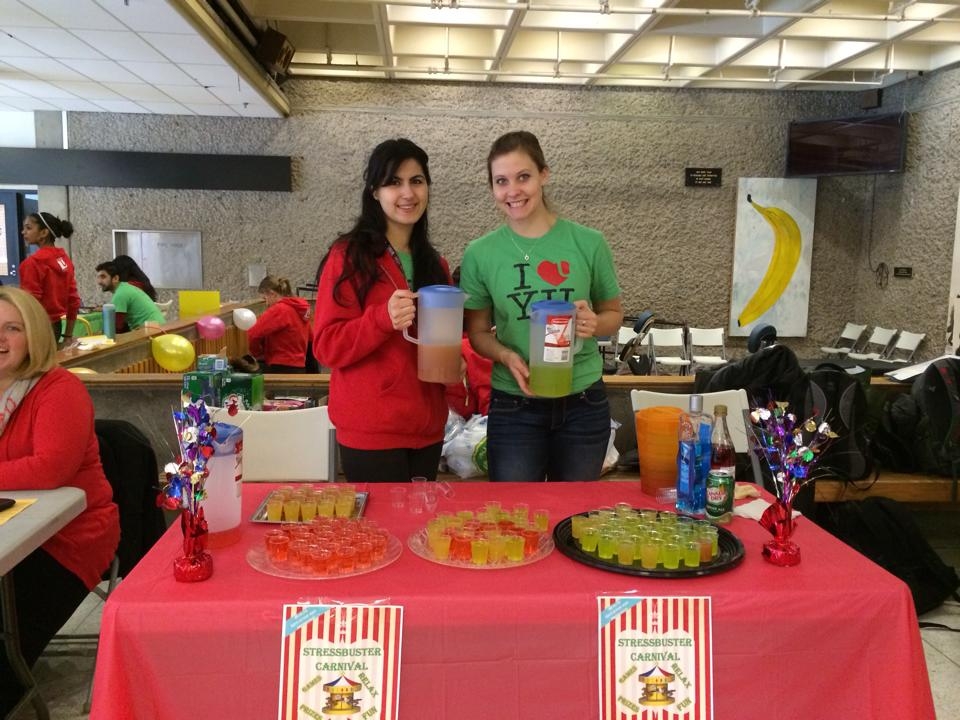 You have been asking us for our recipes for and we have decided to share some of our favourites with you!
---
Virgin Seabreeze
Ingredients:
1 L Cranberry Juice
1 L Grapefruit Juice
Ice Cubes
Instructions:
Add 

1 L Cranberry Juice

Add 

1 L Grapefruit Juice

Either shake the cranberry and grapefruit juices with ice or blend them until smooth
---
Tornado Twist
Ingredients:
1 L Cranberry Raspberry Juice
1L Lemon Lime flavoured carbonated beverage
Instructions: 
In a pitcher, mix 1 litre of cranberry raspberry juice with 1 litre of lemon lime flavoured carbonated beverage
Pour over ice and serve
---
Afterglow
Ingredients:
250 mL Orange Juice
250 mL Pineapple Juice
60 mL Grenadine
Ice cubes
Instructions:
Mix 250 mL of orange juice with 250 mL of pineapple juice and 60 mL of grenadine
Pour over glass filled with ice cubes
---
Berry Sweetheart
Ingredients:
500 mL Red Cranberry Juice
500 mL Fresh Apple Juice
60 mL Honey
Ice Cubes
Instructions:
Take a high ball glass and fill it with ice cubes.
Add the juices & honey in a mixing glass.
Stir contents.
Pour the contents of this mixing glass into the highball glass and serve chilled.